Cheap Comparison Quotes Free and Customized
Audi
Audi AG is a German automobile manufacturer that produces high-end luxury vehicles.
Founded in 1932 by August Horch and manufacturers DKW and Wanderer, Audi was originally known as Auto Union. In fact, the four circles for Audi's logo represent the four car companies that originally banded together to create Auto Union.
In the 1960s, Volkswagen acquired Auto Union and relaunched the brand in 1965 with the F103 series turning the company into what we know today. Audi vehicles are among the best-selling luxury automobiles in the world, and the cost to insure them is often less than other comparable cars.
For the last 10 years Audi vehicles have received five-star safety ratings and have been commended by the Institute for Highway Safety for their technology, including front crash-prevention system.
The company's original slogan was "Advancement through Technology," and that continues to hold true with each newer model. Audi produces 100 percent galvanized cars to prevent corrosion being the first mass-market vehicle company to do so.
Audi's newest phase of tech is the e-tron electric drive powertrain system. Power to the vehicle is provided by electric motors at the rear axle.
The Audi A1 e-tron concept is a hybrid vehicle and was even given a performance of its own in the 2013 film Iron Man 3.
Audi vehicles aren't just top-notch because of their precision engineering and signature designs. Each vehicle comes with an assortment of driver-assist and service options, which include active lane assist, adaptive cruise control, side assist and adaptive restraint systems.
Along with ample safety features, Audi vehicles have a reputation for fuel economy and dependability. Fans say they handle well and deliver power under the hood, which could be why Audi models have been seen in rally races since 1980.
The Quatrro, a turbocharged model, was released in 1980 and is considered one of the most significant rally cars of all time. It went on to win races worldwide including the 1983 and 1984 drivers' titles in the World Rally Championship.
Audi began racing sportscars in 1999 at 24 Hours of Le Mans and has gone on to win numerous times.
Audi AG has also been a strong partner with sports teams, including including FC Bayern Munich, Chelsea FC, FC Barcelona, AC Milan and the New York Yankees. They also sponsor winter sports, including the Audi FIS Alpine Ski World Cup and the German Ski Association.
Audi AVERAGE MONTHLY INSURANCE RATES
NATIONAL AVERAGE :$148
$162

A

$141

B

$157

C

$124

D

$176

E

$120

F

$176

G

$143

H

$217

I

$120

J

$242

K

$156 -

L

$117

M

$122

N

$107

O

$100

P

$136

Q

$174

R

$235

S

$87

T

$156

U

$152

V

$247

W

$144

X

$129

Y

$159

Z

$190

a

$141

b

$134

c

- $114

d

- $154

e

$135

f

$134

g

$107

h

$144

i

$107

j

$207

k

$141

l

$161

m

$162

n

$117

o

$145

p

$144

q

$149

r

$149

s

$126

t

$122 -

u

$113

v

$173

w

$113

x

$164

y
$0 -$60

$61-$120

$121-$180

$181-$240

$241-$300
Average Monthly Premium Compared to All Other Vehicles
$94
Ford Edge SE
4 Door 2WD Utility
$280
Mercedes CL600
2 Door Coupe
Summary
These are actual average rates for all 50 states. The state with the cheapest average rates for this vehicle is Maine at $87, and the state with the most expensive rates is Michigan at $247. The overall average is $148.
Shop on our site to see how much you can save on your Audi car insurance rates.
This data is compiled from public insurance state fillings and includes the top 5 carriers, and samples a typical, middle-aged male driver.
Source: Quadrant
Average Premium Cost
Average Premium Cost
Average Premium Cost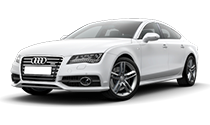 Average Premium Cost
Average Premium Cost
Average Premium Cost
Average Premium Cost
Average Premium Cost
Average Premium Cost
Average Premium Cost
Auto Insurance Quotes Comparison
Elizabeth
$200
Dec 12, 2019
Leshawndell
$1200
Jun 13, 2019
Leshawndell
$1200
Jun 13, 2019
Christy
$1560
Mar 22, 2019
Christy
$1560
Mar 22, 2019
Christy
$1560
Mar 22, 2019
Frederick
$400
Mar 17, 2019
Searching for the Cheap Car Insurance?
If you're on the hunt for the cheapest car insurance policy that meets your state insurance requirements, look no further than Cheap Car Insurance (CCI).
Read More...
We stand behind our commitment to do our best to help you save on insurance and get you, not just affordable auto insurance, but the cheapest auto insurance rates online with the policy coverage you want. Sometimes when you hear the word "cheap," you might think about low quality. But here at CCI, we know how to hold tight to quality and important services, while finding you a policy that won't break the bank. We are committed to helping you find the right amount of auto insurance coverage to keep your family safe on the road in addition to maximum driver discounts.
Read More...
"After being with my insurance company for just shy of 10 years, and after having shopped
Our services can definitely find you the best prices for your circumstances. But we can't change your driving record or other aspects that affect your insurance options. Here are a few items that can help get your insurance price lower.
Consider a family or group insurance plan's

Insurance costs are often lower if you share a policy with multiple people

Build credit

The better your credit, the easier it is to get a quality insurance policy

Take a defensive driving course

If your driving record is a little rough, it can help to take a defensive driving course. Insurance companies often take that into account.

Purchase the right kind of car

Cars with safety and anti-theft features can help out your insurance prices
Tell us how much you saved on your car insurance policy, and we might just feature your insurance savings right here on our company site along with our other top insurance savers! Get the auto insurance coverage you want for you and your vehicle today!