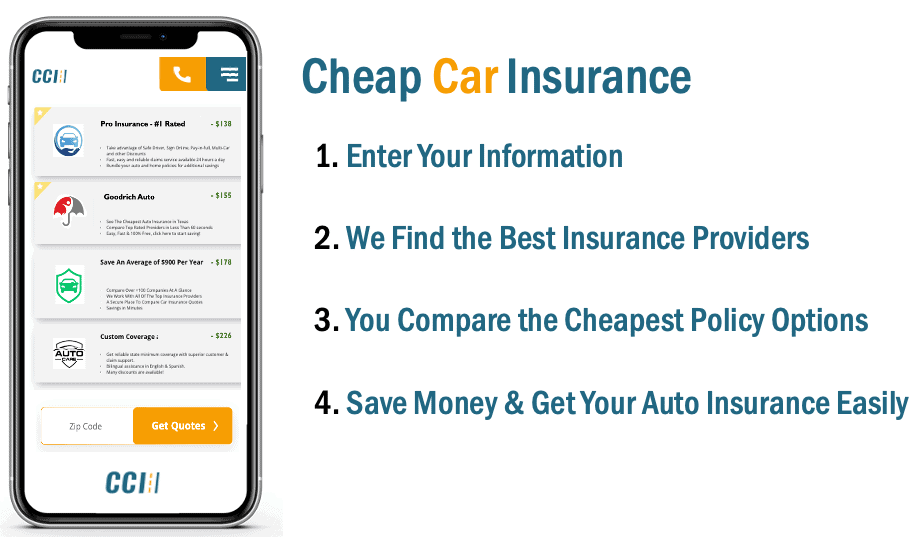 Average Car Insurance Costs in Delaware by City:
Delaware, the nation's "First State," led the way in ratifying the United States' Constitution in 1787. Only 9 miles wide in some areas, Delaware ranks as the second smallest state in the nation. With farming land in the south and industrial areas in the north, Delaware has variety and appeal for tourists and residents alike. Although it only takes about 2 hours to drive the length of the state, every driver should be certain they are safe, protected and insured. That's why CheapCarInsurance.net has compiled this page of necessary facts for the Delaware driver.
Here is a breakdown of the average costs for state minimum coverage in Delaware by vehicle type and current county you live in:
| Costs by County: | Sedan: | SUV: | Coupe: | Truck: | Hybrid: |
| --- | --- | --- | --- | --- | --- |
| Kent | $1,097 | $843 | $1,140 | $1,030 | $1,028 |
| New Castle | $1,097 | $843 | $1,140 | $1,030 | $1,028 |
| Sussex | $1,097 | $843 | $1,140 | $1,030 | $1,028 |
Minimum Requirements for Car Insurance in Delaware
The Delaware Division of Motor Vehicles (DMV) stipulates that liability coverage is required for all vehicles operated in Delaware.
Liability Coverage minimums:

$15,000 for an individual bodily injury or death.
$30,000 for an accident that involves multiple bodily injuries or deaths.
$10,000 for property damage.

Failure to insure a vehicle will result in a $1,500 fine for the first offense and a $3,000 fine for the second or subsequent offense(s). A 6 month suspension of driving privileges can also be enforced.
The state of Delaware also conducts intermittent vehicle insurance audits which can result in the above penalties.
New Driver License Requirements
Delaware requires all drivers to obtain a state drivers license within 60 days of arrival. A vision, written and driving test is required for all new drivers; however, an applicant with a current license from another state may be required to only pass the vision test.
Applicants between the ages of 16 and 18 may apply for a graduated drivers license which involves obtaining a learner's permit through the following process:

Complete a Driver Education course to provide a Delaware Driver Education Certification.
The applicant's parent, legal guardian or sponsor must sign the application.
The applicant must pass the vision test and provide the $40 license fee.

Restrictions for the learner's permit include:

Safety belts must be worn by all passengers at all times.
All cellphone use including texting is prohibited.
During the first 6 months, a supervisor (licensed driver age 25 or older) must accompany the permit holder at all times while driving.
The supervisor must document 50 hours of driving time, and this must include 10 hours of night driving.
After the first 6 months, the permit holder may drive unsupervised between 6 am and 10 pm.
Nighttime driving is permitted only with a supervisor.
In addition to the supervisor, only one other passenger is permitted in the vehicle.
Once the driver has held the permit for 12 months and is between the ages of 17 and 18, he/she may be eligible for a regular drivers license.

New applicants age 18 or over must hold an instruction permit for 6 months prior to taking the road test and obtaining a regular drivers license. Passing the vision and written tests is a requirement to obtain the instruction permit.
Vision Screening. Each applicant must be evaluated at a visual acuity of at least 20/40 to pass the Vision Test. A corrective lens restriction is provided for applicants who can pass the test with the lenses. A daylight driving restriction can be placed on a license for applicants with a visual acuity between 20/40 and 20/50. Each applicant will be asked to identify typical traffic signs by shape, color or by the symbols they bear.
Written Test. This test evaluates the applicant's knowledge of the Delaware Driver Manual. 24 of the 30 questions on the written test must be answered correctly for the applicant to pass. The Delaware DMV has posted an abbreviated practice test online that can be accessed on the DMV web page
Road Test. This test must be taken within 10 days of passing the vision and written tests. The applicant must provide a licensed, registered, insured and safe vehicle for the test. The vehicle must be driven to and from the test center by a licensed driver.The road test requires the applicant to drive for approximately 30 minutes, and it evaluates the applicant's following skills:

Parallel parking.
Three point turn.
Lane changes.
Speed control.
Traffic merging.
Response to traffic signs and signals.
Make right and left turns.
Back the vehicle 50 feet.
Knowledge of vehicle controls.

Fees. The drivers license fee is $40, and the license is valid for 8 years.
DUI & DWI Laws
BAC limit: .08 According to the Delaware Driver Manual the state has instituted graduated penalties according to the BAC of the driver. Each offense includes a mandatory license revocation, and a license reinstatement fee runs $143.75 in Delaware
First Offense:

License revocation for the following categories:

BAC less than .15, 12 months.
BAC between .15 and .19, 18 months.
BAC over .20, 24 months.

Minimum $500 and maximum $1,500 fine.
Imprisonment up to one year.
Drivers may opt for a First Offense Election Program; information for which can be accessed on the Delaware DMV website.

Second Offense:

License revocation for the following categories:

BAC less than .15, 18 months.
BAC between .15 and .19, 24 months.
BAC over .20, 30 months.

Minimum $750 and maximum $2,500 fine.
Imprisonment from 60 days minimum to 18 months maximum.

Third Offense:

License revocation for the following categories:

BAC less than .15, 24 months.
BAC between .15 and .19, 30 months.
BAC over .20, 36 months.

Maximum $5,000 fine.
Imprisonment from 90 days minimum to 24 months maximum.

Fourth Offense – Felony:

License revocation for 60 months regardless of BAC level.
Maximum $7,000 fine.
Imprisonment from 6 months minimum to 5 years maximum.

Additional DUI convictions result in increasing sanctions, fines and lengths of imprisonment. See the Delaware's DMV website for additional information.
RESOURCES
State Department of Insurance
Delaware Department of Insurance
841 Silver Lake Blvd.
Dover, DE 19904
(302) 674-7300
www.delawareinsurance.gov
Get Directions
Department of Transportation
Delaware Department of Transportation
800 Bay Road
Dover, DE 19901
(800) 652-5600 or (302) 760-2080
www.deldot.gov
Get Directions
Department of Motor Vehicles
Delaware Division of Motor Vehicles
(334) 242-1170
www.dmv.de.gov