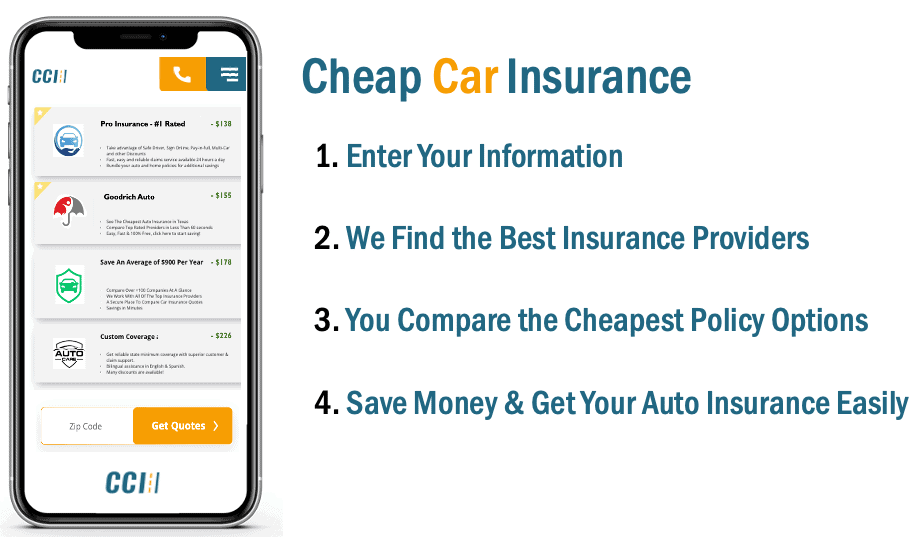 Georgia, the last of the original Thirteen Colonies, is known as the "Empire of the South." It's easy to see why when one drives through the stately plantations, downtown Atlanta and lush swamplands. Earning its "Peach State" nickname, this southern belle defines southern hospitality. Drivers fortunate enough to find themselves driving through this state will be happy to know that CheapCarInsurance.net has brought together all the most important information about regulations and auto insurance to keep them safe and prepared on the road and to help them find cheap car insurance in Georgia. Cheap auto insurance in GA can be overwhelming to find, but we will do all the insurance work and find the cheapest type of auto insurance and the cheapest auto insurance prices for you!
Average Car Insurance Costs in GA
While NAIC.org reveals Georgia's consistency in keeping its average auto insurance premiums below the national average, it also reveals Georgia's mixed relationship with the national average regarding average car insurance premiums as a percentage of income. Recently, though, Georgia has once again surpassed the national average.
| Costs by County: | Sedan: | SUV: | Coupe: | Truck: | Hybrid: |
| --- | --- | --- | --- | --- | --- |
| Appling | $1,058 | $948 | $1,026 | $1,027 | $1,117 |
| Atkinson | $983 | $884 | $952 | $1,022 | $1,034 |
| Bacon | $1,093 | $976 | $1,061 | $1,027 | $1,155 |
| Baker | $968 | $870 | $939 | $1,006 | $1,018 |
| Baldwin | $1,098 | $977 | $1,064 | $1,027 | $1,157 |
| Banks | $1,036 | $933 | $1,000 | $1,027 | $1,085 |
| Barrow | $1,020 | $917 | $987 | $1,064 | $1,068 |
| Bartow | $1,038 | $933 | $1,005 | $1,067 | $1,089 |
| Ben Hill | $1,038 | $898 | $998 | $1,027 | $1,099 |
| Berrien | $944 | $849 | $916 | $981 | $993 |
Minimum Requirements for Car Insurance in Georgia
For auto insurance in GA, Georgia Office of Insurance and Safety Fire Commissioner states that liability coverage is mandatory for all autos and car owners registered in Georgia.
Auto Insurance in GA Liability Coverage minimums:

$25,000 personal injury insurance protection for each person.
$50,000 personal injury insurance protection for multiple individuals in an accident.
$25,000 for property damage insurance coverage.

CheapCarInsurance.net can help you find the best car insurance rates in Georgia and help local auto owners find cheap car insurance in Georgia to cover these liability coverage minimums.
To find cheap car insurance in GA, contact CheapCarInsurance.net for a quote. We compare the coverage options for auto insurance in GA to find auto owners the best cheap car insurance in GA.
New Driver License Requirements
The Georgia Department of Driver Services (DDS) requires every driver who operates an auto in the state to be licensed within 30 days of residency and to carry insurance if they do not already have insurance coverage.
Applicants ages 15 and over may obtain an Instructional Permit for the purpose of learning to drive. A parent or legal guardian must sign the application, and the applicant must pass the vision and knowledge exams. Upon issuance of the permit, the applicant may drive only when accompanied by a licensed driver age 21 or older, and with permission from the car's owners. This permit is valid for 2 years. Though the applicant will not need their own car insurance coverage, it may be wise to expand your car insurance coverage should something happen during this stage that requires insurance. Contact us for a quote to find the best cheap car insurance in GA to cover your young driver.
Applicants at least 16 years of age may obtain a Class D Provisional License for the state of Georgia if they have held their Instruction Permit for one year and one day. Applicants must:

Present proof of school attendance and conduct requirements outlined in the Driver's Manual for Georgia.
Complete an Alcohol Drug and Awareness Program (ADAP), information for which can be found at the DDS website.
Complete a DDS-approved driver education program described in the Driver's Manual.
Provide evidence of 40 hours of driving training in an auto.
Pass the Georgia road exam.
Pay a $10 fee for the license which lasts 5 years.

The Georgia Class D Provisional License contains the following restrictions:

The driver cannot drive between the hours of 12 am and 6 am.
Within the first 6 months, the driver may only carry passengers described as "immediate family members".
During the second 6 months, one passenger under 21 who is not a member of the driver's immediate family may accompany the driver in the auto.
After the first 12 months, no more than three passengers under the age of 21 who are not members of the driver's immediate family may accompany the driver in the auto.
The driver will need insurance before driving. The liability insurance coverage minimums will need to be met when the driver receives the provisional license.

Drivers who have successfully completed the preceding steps or who are over 18 years of age may obtain a regular Class C drivers license by completing the vision, knowledge and driving exams and paying the correct fees.
Vision Exam. A visual acuity of 20/60 with or without corrective lenses is needed for the applicant to pass the vision exam. Georgia also requires a peripheral vision of 140 degrees to be cleared to obtain a license.
Knowledge Exam. The knowledge exam, consisting of two parts, evaluates the applicant's knowledge of road rules and road signs. Helpful information for this test can be found in the Georgia Driver's Manual. A score of 15 out of 20 is required to pass the exam.
Road Skills Test. Georgia administers the road test in English only, and the auto used must pass inspection, have insurance and be registered by the owners. The skills of the applicant will be tested in the following areas, and a score of 75 percent is needed to pass in Georgia:

Three point turn.
Gear shifting (if applicable to the auto).
Yield right-of-way.
Quick stop.
Backing.
Obey traffic signs and signals.
Signal and turn.
Passing.
Following distance.
Proper posture.
Applicants who fail the Knowledge Exam or Road Skills Test must wait one day to re-test. Subsequent failures require a 7 day waiting period, and any applicant who fails due to a traffic violation or accident must wait 30 days to re-test.
Fees. A regular Class C drivers license requires a $20 fee for a 5 year expiration and a $32 fee for an 8 year expiration.
Insurance. It can be overwhelming to find cheap car insurance for a newly licensed driver and for the car owners. At CheapCarInsurance.net, we compare the insurance coverage options to find cheap car insurance in GA for your newly licensed driver and any new auto owners that may need insurance. Contact us today to learn more about cheap insurance coverage options in Georgia.
DUI & DWI Laws
BAC limit: .08 Georgia law outlines the following penalties for DUI convictions in Georgia:
First Offense:

Ages 16-20:

6 to 12 month license suspension
$210 fine
Mandatory DUI School

Over 21 years:

120 days to 1 year license suspension
$210 fine
Mandatory DUI School

Second Offense within 5 Years:

Ages 16 to 20:

18 month license suspension
$310 fine
Mandatory DUI School
Mandatory clinical evaluation and treatment
Auto interlock suspension in place for 120 days to 1 year

Over 21 years:

18 month license suspension
$210 fine
Mandatory DUI School
Mandatory clinical evaluation and treatment
Auto interlock suspension in place for 120 days to 18 months

Third Offense in 5 Years:

Ages 16-20:

5 year license suspension
$410 fine
Mandatory DUI School with clinical evaluation and treatment
Auto ignition interlock suspension in place for minimum 2 years

Over 21 years:

5 year license suspension with possible permanent revocation
$410 fine
Mandatory DUI School with clinical evaluation and treatment
RESOURCES
State Department of Insurance
Office of Insurance and Safety Fire Commissioner
Two Martin Luther King, Jr. Drive
West Tower, Suite 704
Atlanta, GA 30334
Phone: (404) 656-2070
Toll Free: (800) 656-2298
www.oci.ga.gov
Get Directions
Department of Transportation
Georgia Department of Transportation
One Georgia Center
600 W. Peachtree NW
Atlanta, GA 30308
(404) 631-1990
www.dot.ga.gov
Get Directions
Department of Motor Vehicles
Georgia Department of Driver Services
2206 East View Parkway
Conyers, GA 30013
(678) 413-8400
(678) 413-8500
(678) 413-8600