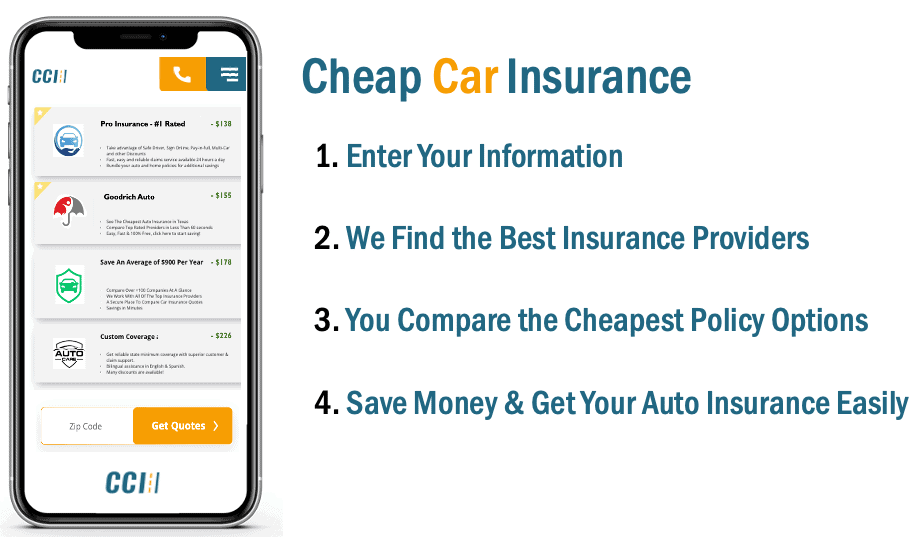 Pennsylvania Auto Insurance
The Commonwealth of Pennsylvania, "The State of Independence", is America's second state and home to Philadelphia, the birthplace of the U.S. With memories of the Founding Fathers around every corner, this state's history is almost tangible. From the Alleghenies' covered bridges to the whitewater rapids of the Poconos to the Dutch country farm houses, Pennsylvania holds picture-perfect scenes at every step. While the state's byways give drivers a much needed break from busy New England life, the vibrant Pittsburgh art scene brings them back time and again. CheapCarInsurance.net is allowing Pennsylvanians more time to get out and about by finding all the important car insurance information for the state and organizing it in this easy-to-read article.
Average Auto Insurance Costs in Pennsylvania
The average cost for auto insurance in Pennsylvania for full coverage across the state is $2,012, if you are only looking for state minimum coverage you can expect to pay around $465 per year.
To get the best price rates on your quotes it is best to compare multiple rates from different providers, here is a breakdown of what you can expect to pay based on vehicle type and your current city:
| Costs by County: | Sedan: | SUV: | Coupe: | Truck: | Hybrid: |
| --- | --- | --- | --- | --- | --- |
| Adams | $610 | $575 | $713 | $649 | $728 |
| Allegheny | $723 | $682 | $842 | $766 | $861 |
| Armstrong | $833 | $788 | $942 | $924 | $1,024 |
| Beaver | $707 | $667 | $828 | $752 | $845 |
| Bedford | $723 | $683 | $898 | $835 | $895 |
| Berks | $736 | $694 | $863 | $783 | $881 |
| Blair | $711 | $671 | $849 | $775 | $859 |
| Bradford | $751 | $712 | $882 | $850 | $927 |
| Bucks | $814 | $771 | $952 | $865 | $973 |
| Butler | $710 | $671 | $838 | $762 | $852 |
Requirements for Car Insurance
The Pennsylvania Department of Transportation (PENNDOT) sates that drivers must maintain insurance on their vehicles at all times. The minimum coverage includes Medical and Liability Insurance.
Medical Payments minimum:
Liability minimums:

$15,000 per person.
$30,000 per accident.
$15,000 per accident for property damages.
New Driver Licensing Requirements
While all drivers must be licensed to drive in Pennsylvania, new drivers under 18 years of age have a system entitled the Graduated Driver's License program to help them get more driving experience. However, all new drivers, regardless of age, must at least obtain a Permit prior to obtaining a drivers license.
Each applicant must complete a physical exam and turn in form DL-180 prior to taking the written and vision tests. Once passed, the applicant will receive a Learner's Permit. This permit is valid for one year, and drivers under the age of 18 must complete 65 hours of supervised driving training to qualify for the road skills test. This permit, for those under 18, is called the Junior Learner's Permit. The following restrictions apply to this permit:

The applicant may only drive with a licensed driver age 21 or older or an immediate relative who is 18 years or older and licensed. This supervisor must sit in the seat next to him/her.
The applicant is limited on the number of passengers he/she may carry by the number of seat belts in the vehicle.

Junior Driver's License. After successfully completing the 65 hours of supervised driving, the applicant is qualified to take the road test and obtain the Junior Driver's License. The following restrictions apply:

First 6 months, the applicant may carry no more than one unrelated passenger who is under 18 years old.
During the second 6 months, no more than three unrelated passengers under 18 are allowed.
The applicant must hold this Junior Driver's License for at least 6 months

Regular Drivers License. An applicant who satisfies the requirements for the permit and Junior Drivers License must complete a driver education course and have held a clean driving record to obtain a Regular Drivers License
Vision Screening. Applicants with a visual acuity of 20/40 or better and 120 degrees of peripheral vision may qualify for a license with no restrictions. Applicants with a visual acuity of 20/40 to 20/70 may qualify for a daylight driving restriction, and all applicants my test with corrective lenses if needed.
Knowledge Test. The Knowledge Test will measure the applicant's knowledge of traffic signs, the state's driving regulations and safe driving techniques. The information to pass the test can be found in the Pennsylvania Driver's Manual. 15 of the 18 multiple choice questions must be answered correctly to pass.
Road Test. Prior to the road test, the test administrator will inspect the vehicle's:

Registration, insurance and inspection sticker
lights
Horn
Brakes
Windshield wipers
Turn signals
Mirrors
Doors, seats and tires.

The driving portion consists of the applicant's demonstration of:

The operation of all the necessary controls within the vehicle
Parallel parking

A waiting period of 7 days is required for a failed test.
Fees: Permit and 4-year license: $34.50. A complete list of the BMV's fees can be found on the PENNDOT website.
DUI & DWI Laws
BAC limit: .08 Pennsylvania law (§ 3802) defines DUI conviction penalties up to the fourth offense in 10 years, and the state adjusts the penalties for the BAC level and aggravated factors. The Pennsylvania DUI Association has produced a well-made infographic for reference regarding the state's DUI process. Each offense has differing severities for BAC levels and aggravated factors. Included here are the basic penalties for a DUI of § 3802(a)(1) – Incapable of Safe Driving with low BAC or BAC unavailable and § 3802(a)(2) – BAC .08 to less than .10:
First Offense – Misdemeanor:

Mandatory 6 months probation
Fine: $300
Full Drug and Alcohol assessment if recommended

Second Offense within 10 Years – Misdemeanor:

Jail: 5 days to 6 months
License suspension: 1 year
Fine: $300 to $2,500
Ignition Interlock: 1 year
Full Drug and Alcohol Assessment

Third Offense within 10 Years – Level 2 Misdemeanor:

Jail: 10 days to 10 years
License suspension: 1 year
Fine: $500 to $5,000
Ignition Interlock: 1 year
Full Drug and Alcohol Assessment
State Resources for Drivers
State Department of Insurance
Pennsylvania Insurance Department
1326 Strawberry Square
Harrisburg, PA 17120
1-877-881-6388
www.insurance.pa.gov
Get Directions
Department of Transportation
Pennsylvania Department of Transportation
1101 S. Front St.
Harrisburg, PA 17104
1-800-932-4600
1-717-412-5300 (Out-of-State)
Get Directions
Department of Motor Vehicles
Pennsylvania Department of Transportation
Bureau of Motor Vehicles
1101 S. Front St.
Harrisburg, PA 17104
1-800-932-4600
1-717-412-5300 (Out-of-State)
www.dmv.state.pa.us
Get Directions