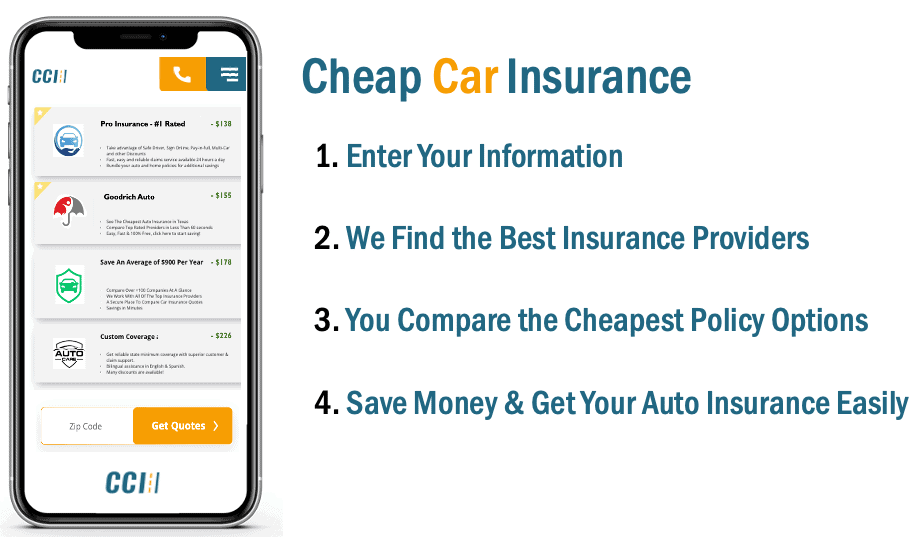 Vermont Car Insurance
Vermont, "The Green Mountain State", is the only New England state that does not border the Atlantic Ocean. With no buildings taller than 124 feet and the least populated capital city in the U.S., Vermont has surprises of all kinds. The Green Mountains cover the center of the state, and the country's top maple-producing trees call this little mountain range home. A key figure in the revolutionary war and the first state following the 13 colonies, this state takes pride in its American heritage. Forests cover nearly 80 percent of the state, and marshes, meadows and lakes cover the rest. This refreshing state can provide some relaxing drives, and CheapCarInsurance.net wants to make sure "Vermonters" can have time to relax more often. After hunting high and low for all the necessary car insurance information for the state, CheapCarInsurance.net sifted through it all and compiled it here in this simple list.
Average Car Insurance Costs for Vermont
On average car insurance costs in Vermont for state minimum coverage is around $300 per year or $1,100 for a full coverage policy. The auto insurance rates you will receive will depend on personal demographics, driving records, available discounts, the city you live in and the vehicles you are looking to insure.
Here is a breakdown of the average costs from our insurance database based on vehicle type and your city:
| Auto Insurance Costs by County: | Sedan: | SUV: | Coupe: | Truck: | Hybrid: |
| --- | --- | --- | --- | --- | --- |
| Addison | $547 | $432 | $578 | $465 | $514 |
| Bennington | $520 | $412 | $546 | $445 | $489 |
| Caledonia | $547 | $434 | $577 | $465 | $516 |
| Chittenden | $547 | $432 | $576 | $473 | $512 |
| Essex | $557 | $440 | $588 | $472 | $527 |
| Franklin | $538 | $426 | $567 | $458 | $506 |
| Grand Isle | $569 | $451 | $600 | $487 | $534 |
| Lamoille | $545 | $430 | $574 | $464 | $513 |
| Orange | $538 | $427 | $565 | $457 | $507 |
| Orleans | $546 | $432 | $576 | $464 | $515 |
| Rutland | $584 | $463 | $616 | $495 | $551 |
| Washington | $533 | $423 | $562 | $460 | $497 |
| Windham | $541 | $427 | $569 | $462 | $509 |
| Windsor | $551 | $436 | $581 | $470 | $519 |
Vermont's Minimum Requirements for Car Insurance
The Vermont Insurance Division has made it mandatory to insure every Vermont vehicle with Liability and Uninsured/Underinsured Motorists coverage's.
Liability minimums in Vermont:

$25,000 covers a person if he/she is injured or killed in an accident.
$50,000 covers an accident if there is more than one person injured or killed.
$25,000 covers property damage in an accident.

Uninsured/Underinsured Motorist minimums:

$50,000 per person
$100,000 per accident
$10,000 for property damage
New Drivers & Licensing Requirements
Any resident who operates a vehicle within the state must be licensed. New drivers under 18 years of age must complete the Graduated Driver License (GDL) program. The program, designed to enhance young drivers' training, consists of 2 steps:
The Learner's Permit. Applicants from ages 15 to below 18 may obtain a Learner's Permit by enrolling in an approved driver education course and passing the knowledge test and the vision test. The permit holds several requirements:

The applicant must drive 40 hours while supervised, 10 hours of which must be completed at night.
The applicant may operate a vehicle only when a licensed driver age 25 or older, a licensed parent/guardian or a licensed driving instructor is seated in the seat adjacent to him/her.
The permit must be kept for a minimum of 1 year.

Junior Operator's License. At age 16 or 17, an applicant who has completed the permit phase, a driver education course and the road skills test, may apply for the Junior Operator's License. While in possession of this license, the following applies:

During the first 3 months, the driver may not carry passengers unless accompanied by a supervisor in the seat adjacent to him/her.
In the second 3 months, the driver may transport family members, and after the first 6 months, no passenger restrictions are present.
The vehicle may not be used in the course of employment

Upon turning 18 and holding a clean driving record, the applicant may apply for a Regular Driver License.
Vision Screening. To hold a license with no restrictions, an applicant must have at least 20/40 visual acuity and 60 degrees of peripheral vision in each eye with or without corrective lenses. Vermont holds few restrictions for drivers with worse vision.
Knowledge Test. Vermont's Driver's Manual holds the answers to the test questions. An applicant must correctly answer 16 of the 20 questions to pass the test.
Road Test. The vehicle used for the road test must be insured, registered and licensed. Only the test administrator is allowed in the vehicle with the applicant during the test. The administrator will have the applicant demonstrate basic driving maneuvers to demonstrate that he/she is capable of safely and legally driving on the road.
Fees. The following fees are required:

Learner Permit: $47
Junior Operator's Permit: $48
Regular License: $66 for a 4-year license and $48 for a 2-year license
DUI/DWI Laws
BAC limit: .08 Vermont Law (23 V.S.A. § 1205) defines DUI for the state, and it outlines the penalties and factors associated with the offense.
First Offense:

Jail: maximum 2 years
License suspension: 90 days
Fine: maximum $750

Second Offense:

Jail: maximum 2 years
License suspension: 18 months
Fine: maximum $1,500

Third Offense:

Jail: maximum 5 years
License suspension: permanent
Fine: maximum $2,500

Refusals receive the additional penalties:

First Offense: 6 month license suspension
Second Offense: 18 month suspension
Third Offense: Lifetime suspension
State Driving Resources:
State Department of Insurance
Vermont Department of Financial Regulation
Insurance Division
89 Main St.
Montpelier, VT 05620
(802) 828-3301
dfr.vermont.gov/insurance/insurance-division
Get Directions
Department of Transportation
Vermont Agency of Transportation
One National Life Drive
Montpelier, VT 05633-5001
(802) 828-2657
vtrans.vermont.gov
Get Directions
Department of Motor Vehicles
Vermont Department of Motor Vehicles
120 State St.
Montpelier, VT 05603-0001
(802) 828-2000
888-99-VERMONT (888-998-3766)
dmv.vermont.gov
Get Directions