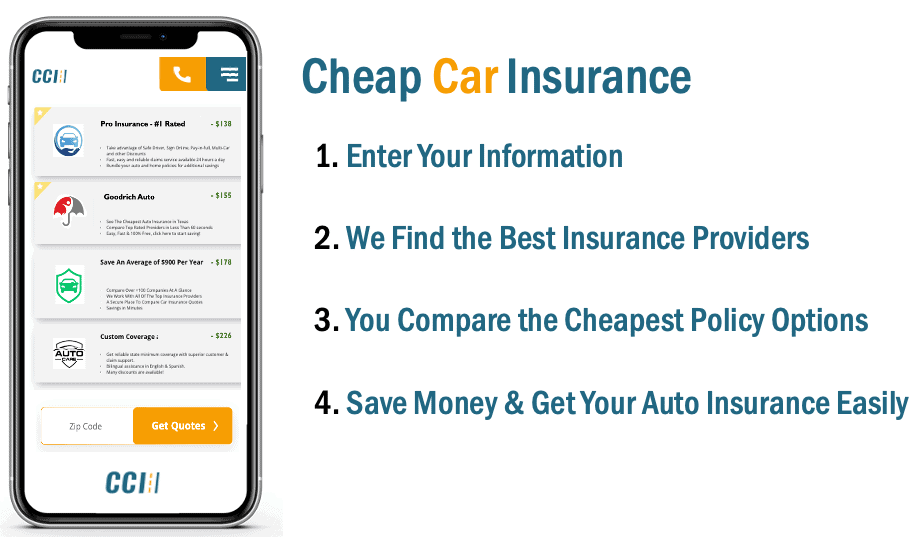 Colorado, home to the beautiful "Mile-High City" and the never-ending Rocky Mountains, boasts some of the most scenic ranches and properties in the U.S. Cool summers and breath-taking ski resorts continue to lure vacationers from the world over. Taking a drive through the "Centennial State" can relax the stressed and excite the bored. To help with driving in this picturesque state, CheapCarInsurance.net has organized this list of helpful Colorado car insurance information, keeping every driver safe and protected.
Average Car Insurance Premiums in CO
NAIC.org reports that Colorado's auto insurance premiums, although historically above the national average, have fallen below during the last 10 years. Colorado's auto premiums as a percentage of income have historically been below average but have inched up closer to the average as the state grows in popularity. Here is the average costs of car insurance state minimum coverage based on the county you live and what type of vehicle you drive:
| Costs by County: | Sedan: | SUV: | Coupe: | Truck: | Hybrid: |
| --- | --- | --- | --- | --- | --- |
| Adams | $1,269 | $1,046 | $1,165 | $1,275 | $1,344 |
| Alamosa | $1,148 | $943 | $1,054 | $1,182 | $1,248 |
| Arapahoe | $1,308 | $1,066 | $1,187 | $1,325 | $1,395 |
| Archuleta | $1,280 | $1,042 | $1,158 | $1,341 | $1,415 |
| Baca | $1,287 | $1,047 | $1,154 | $1,362 | $1,433 |
| Bent | $1,185 | $956 | $1,055 | $1,260 | $1,329 |
| Boulder | $1,158 | $965 | $1,083 | $1,161 | $1,224 |
| Broomfield | $1,178 | $987 | $1,107 | $1,179 | $1,242 |
| Chaffee | $1,046 | $850 | $955 | $1,080 | $1,145 |
| Cheyenne | $1,302 | $1,048 | $1,149 | $1,397 | $1,470 |
Minimum Requirements for Car Insurance in Colorado
Although collision coverage is beneficial to every driver, the Colorado Department of Regulatory Agencies (DORA) requires a minimum of liability coverage.
Colorado Liability Coverage minimums include:

$25,000 per person in the case of bodily injury or death.
$50,000 per accident in the case of bodily injury or death. (involving multiple injured individuals)
$15,000 per accident for property damage.
$5,000 per accident in medical coverage. This coverage may be refused by the consumer in writing.

Failure to provide proof of insurance can result in vehicle impoundment, suspension of registration and/or suspension of drivers license.
New Driver License Requirements
To obtain a Colorado drivers license, applicants are required to first obtain an Instruction Permit. To be eligible for the permit, the applicant must pass the vision test, the written test and be able to present identification and proof of Colorado residency. Once the applicant has kept the Instruction Permit for 12 months, the applicant is eligible to take the final road test and be issued a regular drivers license. The following lists information regarding the tests:
Vision Test. All applicants must pass the vision test with a vision acuity of 20/40 or better. There is no provision for telescopic lenses, and if corrective lenses are required to pass then they must be worn at all times while driving.
Written Test. According to the Colorado Driver Handbook, the written test covers the contents in the handbook along with common knowledge driving concepts.
Road Test. The road test is designed to evaluate an applicant's ability to handle a vehicle. The applicant must provide a registered, insured and properly equipped vehicle. The Colorado Drivers Manual outlines the testing sections as Perceptual, Perceptual-Motor and Attention Sharing. The skills evaluated include:

Left and right turns
Stop intersections
Through intersections
Lane changes in traffic
General driving behavior
Merging into and from traffic
Lane selection
Lane management
Signals
Speed control
Stopping
Acceleration
Observation

Pay a License Fee. Colorado requires a $21 fee for a new drivers license.
Drivers Under the Age of 18. Colorado has instituted several permits to enable young drivers to learn to drive prior to being eligible for a regular driver's license. The Colorado Driver Handbook outlines the stipulations of each. Listed here are the types of provisional permits:

Driver Education Permit for drivers ages 15 years to 15 years, 6 months.
Driver Awareness Permit for drivers ages 15 years, 6 months to 16 years.
Minor Instruction Permit for drivers ages 16 years to 21 years.
Minor License. This expires 20 days after the driver's 21st birthday.
DUI & DWI Laws
BAC limit: .08 While the official DUI limit is .08 BAC, the Colorado Driver Handbook points out that a .05 BAC is considered Driving While Ability Impaired (DWAI) which holds similar penalties as DUI and DWI. The penalties for each are included here:
DWAI First Offense:

No license suspension is received; however, the driver earns 8 points toward a license suspension.
Minimum $200 and maximum $500 fine.
Minimum 2 days and maximum 180 days in jail.
Minimum 24 hours and maximum 48 hours of public service.

DUI First Offense:

License Revocation of 9 months.
Minimum $600 and maximum $1000 fine.
Minimum 5 days and maximum 1 year in jail.
Minimum 48 hours and maximum 96 hours public service.

DUI or DWAI Second Offense:

License revocation of 1 year.
Minimum $600 and maximum $1500 fine.
Minimum 10 days and maximum 1 year in jail.
Minimum 48 hours and maximum 120 hours of public service.

DUI or DWAI Third or Subsequent Offense(s):

License revocation of 2 years.
Minimum $600 and maximum $1500 fine.
Minimum 60 days and maximum 1 year in jail.
Minimum 48 hours and maximum 120 hours of public service.

Colorado's Zero Tolerance Law states that drivers under the age of 21 who are found to have a BAC of .02 but less than .08 are subject to mandatory revocation of their driving privileges.
Driving Resources
State Department of Insurance
Colorado Department of Regulatory Agencies
Division of Insurance
1560 Broadway, Ste. 850
Denver, CO 80202
(303) 894-7499
Toll free (800) 930-3745
www.cdn.colorado.gov
Get directions
Department of Transportation
Colorado Department of Transportation
4201 E. Arkansas Ave.
Denver, CO 80222
(303) 757-9011
www.coloradodot.info
Get directions
Department of Motor Vehicles
Colorado Department of Revenue
Division of Motor Vehicles
1881 Pierce St.
Lakewood, CO 80214
(303) 205-5600
Get directions