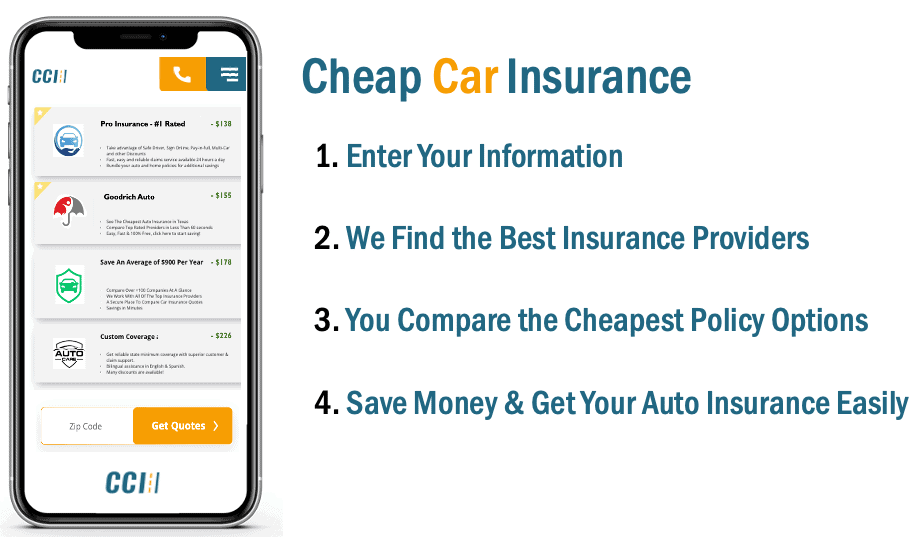 Cheap Car Insurance in New Hampshire
Rich in history, scenery and culture, beautiful New Hampshire boasts an abundance of natural attractions. Christened the "Mother of Rivers," the five great New England streams find their origins in its picturesque granite hills. Home to fishing, hunting, water sports, arts, antiques, state parks and historical landmarks, New Hampshire provides an overwhelming supply of destinations for the avid traveler. Whether you have made America's 9th state your new home, or you are planning a fun-filled vacation, CheapCarInsurance.net would like to provide a useful list of insurance information to ensure residents and visitors are well-protected.
How Much Does Car Insurance Cost in New Hampshire?
According to the NAIC and our personal database of NH auto insurance costs, the average annual cost of car insurance in New Hampshire is on average $1,113 for full coverage, and $456 for minimum coverage. These are just average figures and your actual cost may be higher or lower depending on your individual circumstances. It's important to compare quotes from multiple insurance providers to find the best coverage and price that fits your needs. Here is a breakdown from our database of the average costs by vehicle type and the average costs for each city in New Hampshire:
| Auto Insurance Costs by County: | Sedan: | SUV: | Coupe: | Truck: | Hybrid: |
| --- | --- | --- | --- | --- | --- |
| Belknap | $797 | $538 | $772 | $742 | $728 |
| Carroll | $776 | $605 | $743 | $783 | $824 |
| Cheshire | $711 | $538 | $682 | $716 | $728 |
| Coos | $797 | $577 | $762 | $806 | $784 |
| Grafton | $712 | $538 | $683 | $718 | $728 |
| Hillsborough | $797 | $538 | $777 | $742 | $728 |
| Merrimack | $780 | $538 | $749 | $742 | $728 |
| Rockingham | $772 | $559 | $744 | $752 | $739 |
| Strafford | $789 | $538 | $766 | $738 | $723 |
| Sullivan | $708 | $537 | $678 | $715 | $723 |
Minimum Car Insurance Requirements
Every policy must include 1) Liability Coverage 2) Medical Payments Coverage 3)Uninsured Motorist Coverage.
Liability Coverage minimums:

$25,000 for bodily injury, per person.
$50,000 for bodily injury, when the collision involves multiple parties.
$25,000 for property damage.

Medical Payment Coverage of $1,000 for policyholder's medical costs.
Uninsured Motorist Coverage minimum must match liability coverage.
While New Hampshire state law does not require car insurance, when identified as the at-fault party in a traffic collision, state law does require payment for bodily injury and property damage. The above requirements are the minimums for drivers who choose to purchase car insurance in New Hampshire. For more information, visit the New Hampshire DMV.
What Type of Car Insurance Should You Get?
While New Hampshire does not mandate comprehensive car insurance coverage, it is still highly recommended for drivers to consider additional coverage to protect themselves and their vehicles. Optional car insurance coverage that you can purchase in New Hampshire includes:
Collision Coverage: This coverage pays for damages to your vehicle caused by a collision with another vehicle or object, regardless of who is at fault.
Comprehensive Coverage: This coverage pays for damages to your vehicle caused by non-collision incidents, such as theft, vandalism, fire, or weather-related damage.
Uninsured/Underinsured Motorist Coverage: This coverage protects you if you are involved in an accident with a driver who does not have insurance or does not have enough insurance to cover the damages.
Medical Payments Coverage: This coverage pays for medical expenses for you and your passengers regardless of who is at fault in an accident.
How to Get a New Drivers LIcense
Vision Test. To measure how clearly an applicant can see, the Vision Test uses an eye machine in order to verify the applicant's sight. To pass, he/she must read the 20/40 line with both eyes. Additionally, if eye glasses or contacts are worn during the exam, it is required that they be worn whenever the driver operates a vehicle.
Knowledge Test. The computer-based test requires the applicant to use a touch screen computer to answer multiple choice questions. No special computer knowledge is required, and all applicants must pass with an 80 percent or better. The test is timed, and if the applicant either runs out of time or misses more questions than allowed, the test is ended.
If the applicant fails the exam, they must wait 10 days until they are eligible for a retest. The tests include a random design, so retaking the same test is virtually impossible.
Road Test. The Road Test must be taken in a vehicle rated for the correct license for which the applicant is applying. The vehicle must be safe and in good working order with all registration and certifications current. Taking 15 to 20 minutes, the road test examines the applicant's skill in traffic, the applicant's driving habits, their attitude toward driving, their level of stress while driving in traffic and their knowledge of rules and traffic signs.
Only a licensed driver can drive the applicant's vehicle to and from the test station, and, upon failure, a 10 day waiting period must pass prior to a road test retake.
Pay a License Fee. Upon successful completion of the testing requirements, the applicant must pay a $50-$60 license fee depending on the license type.
If under 21 years of age, the applicant will be issued a Youth Operator License which expires on his/her 21st birthday.
If under 18 years of age, the applicant must complete an approved Driver Education
Program prior to applying for the license.
For further information regarding license requirements, visit the New Hampshire DMV website.
DUI and DWI Laws in NH
BAC limit: .08
Any driver convicted of DUI/DWI must complete a screening at an Impaired Driver Care Management Program within 14 days. This enables the driver to be eligible for a reduction in their penalties. If the screening is positive, the driver is required to complete an evaluation after 30 days for substance disorder. If the driver fails the evaluation, additional resources are provided. If the initial screening is negative, the driver may be required to complete an Impaired Driver Education Program (IDEP). The New Hampshire Department of Health and Human Services outlines the following penalties for DUI/DWI in the state:
First Offense:

Minimum $500 fine.
Administrative suspension of license for a minimum of 9 months.
Completion of an Impaired Driver Intervention Program.
Ignition Interlock system for offenses including aggravated factors.
SR22 insurance requirement.

Second Offense:

Minimum $750 fine.
Minimum 10 days incarceration.
3 year license revocation.
Ignition interlock system of 12 month minimum upon license reinstatement.
Completion of Multiple Offender Intervention program.
SR22 insurance requirement.

Third Offense:

Minimum $750 fine.
Minimum 180 days incarceration.
Indefinite revocation of license.
Ignition interlock system of 2 year minimum upon license reinstatement.
SR22 insurance requirement.
State Driver Resources:
State Department of Insurance
New Hampshire Insurance Department
21 S. Fruit St., Suite 14
Concord, NH 03301
(603) 271-2261
http://www.nh.gov/insurance
Get Directions
Department of Transportation
New Hampshire Department of Transportation
7 Hazen Drive
Concord, NH 03302-0483
(603) 271-3734
http://www.nh.gov/dot/contactus/index.htm
Get Directions
Department of Motor Vehicles
New Hampshire Department of Safety
Division of Motor Vehicles
http://www.nh.gov/safety/divisions/dmv/